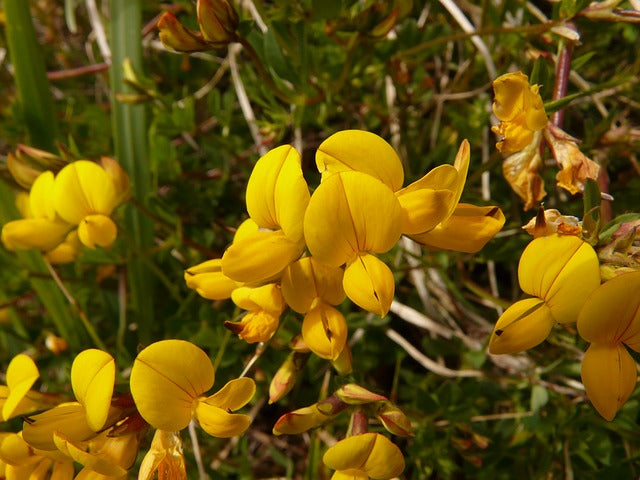 Trigonella foenum-graecum
Fenugreek
Ancient Egyptians knew all about Fenugreek wonders
 Fenugreek  herbs and seeds found in Egyptian tombs
Methi
Join Gulzaar Foods as we explore the indispensable ingredient in all Indian
curries!
Appearance and Description
Native to the Middle East and widely used in India
Small round leaves
Grown in all countries globally
Consumed and cultivated in India
Fenugreek is from the pea family  (Fabaceae). An annual herb that has little flowers and light green leaves. It grows about two or three feet tall. The seed pods have between 10 and 20 yellowish brown, aromatic, pungent seeds.
FENUGREEK Flavor
Bitter in taste like celery, burnt sugar or maple syrup.
It is used for medicine. When cooked it has a pleasant taste.
 FENUGREEK Uses
Ground or dried the leaves are used for cooking
Taken orally, or applied as a paste to the skin, it heals inflammation.
Fenugreek is found in many cosmetics and soaps as well
Fenugreek extract possesses antioxidant, antimicrobial, and antidiabetic properties. 
It is  useful as a thickening agent and stabilizer as a flavoring agent and spice in the preparation of foods
FENUGREEK Health Benefits
Fenugreek, commonly used in for cooking was historically used for various health conditions. It was used for relief from menopause, digestive problems and for inducing childbirth
It is a traditional remedy for diabetes, appetite loss and is a stimulant for the production of milk for breastfeeding women. It is also applied to the skin for inflammation and comes with a myriad of other benefits
Anemia Relief
Loss of taste
Fever
Dandruff
Stomach disorders
Biliousness
Respiratory disorders
Mouth Ulcers
Diabetes
Sore throat
Inflammation
Insomnia
Wounds
Reduces cholesterol
Heart Health protection
Boosts immune system
Protects against flu
 .
References:
Mortel M, Mehta SD (2013). "Systematic review of the efficacy of herbal galactogogues". J Hum Lact (Systematic review). 29 (2): 154–62.
Ouzir, M; El Bairi, K; Amzazi, S (2016). "Toxicological properties of fenugreek (Trigonella foenum graecum)". Food and Chemical Toxicology. 96: 145–54. 
http://www.bbc.co.uk/food/fenugreek