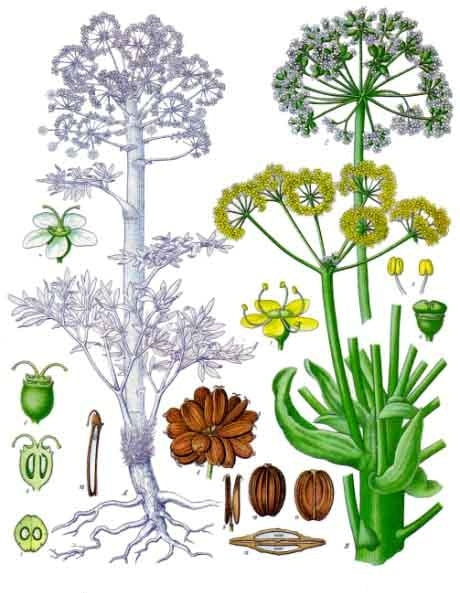 Asafoetida?
What is it? 
 Asafoetida comes from the roots and stems of a plant species belonging to the carrot family
Asafoetida is alarming in Aroma to those that encounter it for the first time. 
Not exactly pleasant at all!
It is called:
Devils Dung
Food of the Gods
Jowani Badian
Stinking Gum
Hing
Hengu
Ting
Kayam
Ingu
But wait ...
Join Gulzaar Foods on the Asafoetida road, past the alarming initiation.
All changes when Asafaetida is added to hot oil or some butter. The pungent smell mellows out, and it will be an interesting and memorable encounter that will leave you craving for more and become an Asafoetida fan!
Appearance and description
Gum from giant fennel trees that is dried and powdered.
Uses
Indian vegetarian recipes usually list it as a crucial ingredient. It is used in lentils and legumes, and also dishes featuring cauliflower like veggies.
Medicinally there is evidence that chemicals present in Asafoetida help to treat IBS, ( Irritable bowel syndrome) and many other health benefits.
Flavor
The pungent smell of garlic, onion and leek crossover is int the flavor as well, adding a savory taste to dishes.
 The perfect alternative Godsend for those that do not eat garlic or onions either for health or cultural beliefs or personal preferences.
.
Health benefits
A respiratory expectorant and stimulant, Asafoetida releases phlegm, relieving congestion in the chest. A natural medicine for whooping cough, asthma, as well as bronchitis and other lung related issues
Asafoetida lowers blood pressure,  preventing blood clots.
 Helps  with IBS treatment
IBS, a condition of digestive disorder in multiple forms like diarrhea, bloating intestinal gas, constipation, cramping and abdominal pain amongst others.
Asafoetida is the homeopathic remedy for sufferers of IBS.
Asafoetida keeps blood sugar levels intact.
Anti Garlic and Onion LIfestyles
Asafoetida is the perfect spice to replace onion and garlic and onion flavors for those who choose not to use them  
Asafoetida expels stomach wind.  It is an antiflatulent agent that is used for the prevention and alleviation of excess intestinal gas.
Combine in lentils and legumes to reduce post meal gas and flatulence.
References

 "I Spice: Asafetida". The Washington Post. 23 April 2010.

 Dangerous Tastes: The Story of Spices. Andrew Dalby. 2000. University of California Press. Spices/ History. 184 pages. ISBN 0-520-23674-2

 Mahendra, Poonam; Bisht, Shadhra (2012). "Ferula asafoetida: Traditional uses and pharmacological activity". Pharmacognosy Review. 6 (12): 141–146. doi:10.4103/0973-7847.99948. PMC 3459456 . PMID 23055640.

 
{"one"=>"{{ count }} comment", "other"=>"{{ count }} comments"}